As remote work becomes more prevalent, companies worry about maintaining collaboration among distributed teams. However, with the right culture and collaboration tools, remote teamwork and digital collaboration are achievable.
In this Ebook you'll learn:
The advantages and challenges of teamwork and collaboration
Best practices for creating a culture that fosters collaboration
Collaboration tools to improve and streamline teamwork, along with best practices
Teamwork activities that utilize digital collaboration tools, such as Microsoft Teams
If you are looking for a solution to better connect your employees in Microsoft Teams, this guide is for you!
Meet Powell Teams
Your solution for better governance and improved user experience in Microsoft Teams.
Enhanced Collaboration Tools & Teams Governance
What is Microsoft Teams governance?
Microsoft Teams governance is a crucial process for organizations aiming to effectively manage the use of this collaboration platform. It entails establishing rules, procedures, and policies to define clear roles and responsibilities for Microsoft Teams users.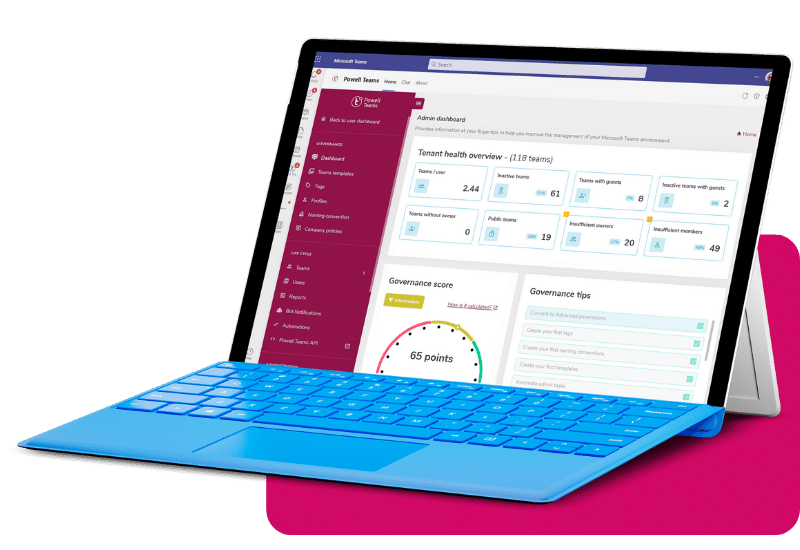 Why implement a Teams governance strategy?
Implementing a Teams governance strategy ensures a well-organized, secure, and productive collaborative environment. A well-structured governance plan helps prevent data leaks, reduces shadow IT, and improves user adoption.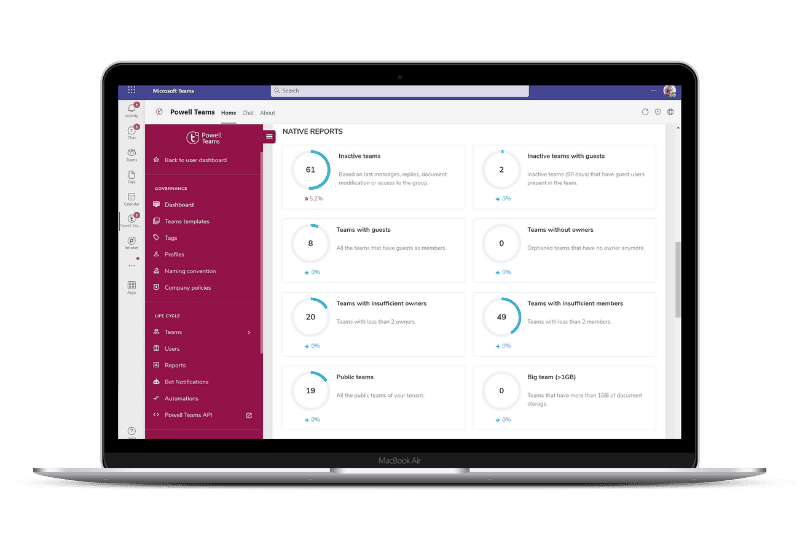 Why Powell Teams?
Powell Software specializes in creating innovative digital workplace solutions that empower organizations to unlock their full potential. With a deep understanding of the challenges in deploying applications like Microsoft Teams, we offer unparalleled support to our customers. Our Powell Teams solution consolidates all the essential features and modules to meet organizations' collaborative needs, providing a streamlined, secure, and engaging experience.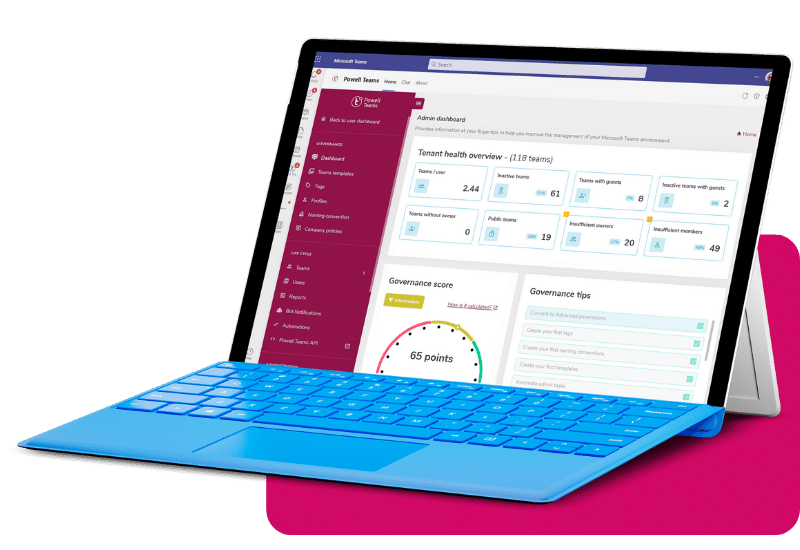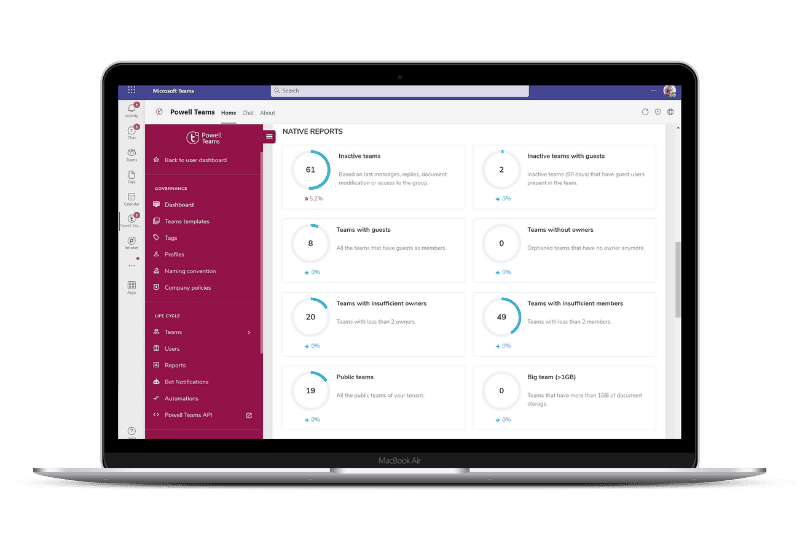 Gain valuable insights!
Explore our guide to enhance teamwork in Microsoft Teams, creating a seamless, manageable, and governable collaboration experience.