More employees than ever are working remotely, leaving companies fearing a loss of collaborative efforts among distributed teams. Yet, remote teamwork and digital collaboration are possible. Achieving this relies on building a company culture that rewards team efforts and the right use of collaboration tools.
In this Ebook you'll learn:
Benefits of and barriers to teamwork & collaboration

Best practices to fostering a culture that encourages people to work together

Collaboration tools to facilitate and enhance teamwork & best practices

Teamwork activities with the use of digital collaboration tools like Microsoft Teams
If you are looking for a solution to better connect your employees in Microsoft Teams, this guide is for you!
Meet Powell Teams
Your solution for better governance and improved user experience in Microsoft Teams.
Enhanced Collaboration Tools & Teams Governance
What is Microsoft Teams governance?
Microsoft Teams governance is an essential process for organisations wishing to effectively manage the use of this collaborative tool. It involves putting in place rules, procedures and policies to establish clear roles and responsibilities for Microsoft Teams users.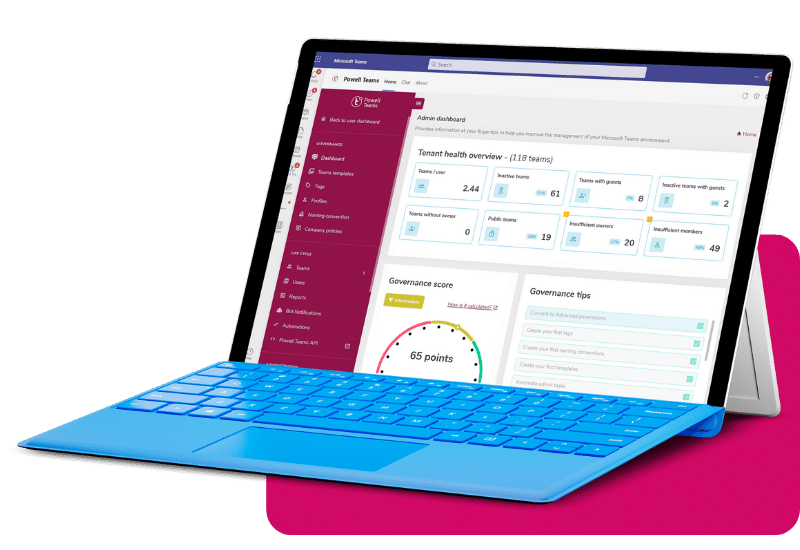 Why implement a Teams governance strategy?
The implementation of a Teams governance strategy is important for several reasons. Firstly, it ensures the effective use of Microsoft Teams within the organisation by ensuring consistent use of the tool, by defining clear roles and responsibilities for users.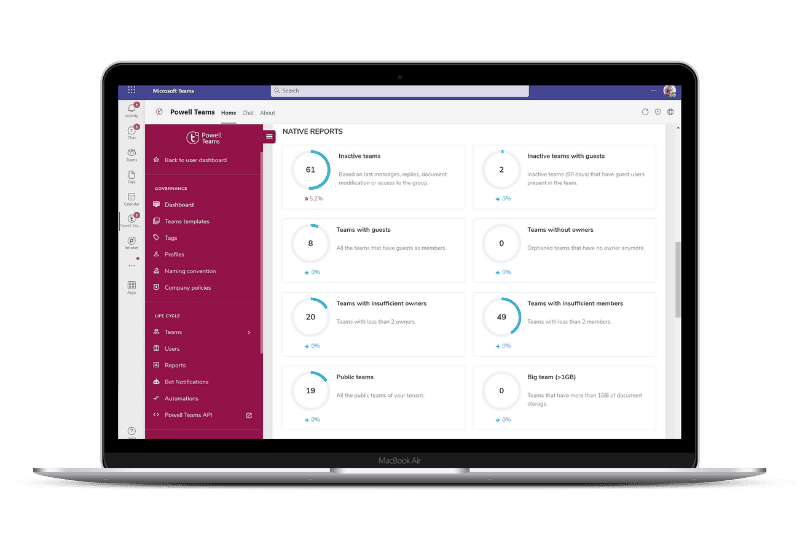 Why Powell Teams?
At Powell Software, we design cutting-edge digital workplace solutions that enable organisations to unlock their full potential.

We understand the challenges associated with deploying applications such as Teams in organisations, and our expertise enables us to support our customers with unparalleled efficiency.

Our Powell Teams solution brings together all the features and modules required to meet the collaborative needs of organisations.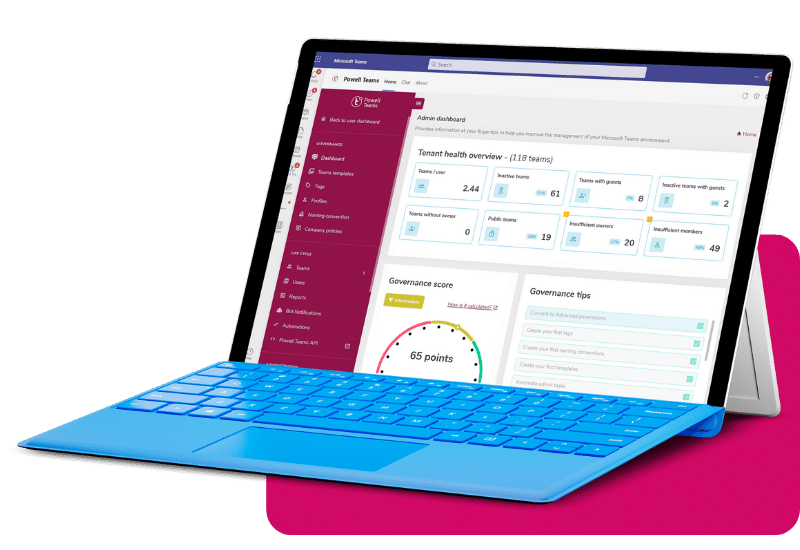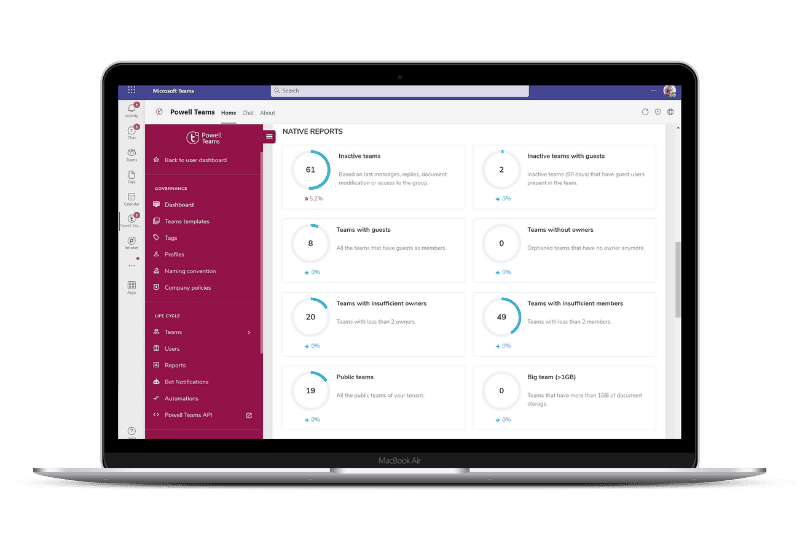 Get useful insights!
Read our guide to improve teamwork in Microsoft Teams to make it a collaboration experience that's effortless, easy to manage and govern.