Why it's time to migrate to SharePoint modern experience & how Powell Intranet can help once you do.

Learn more about why organizations are migrating to SharePoint Online and how to manage migration of intranet pages to benefit from modern SharePoint.
With this guide, you will learn:
Why it's time to

migrate from SharePoint classic to modern
The

pitfalls

of traditional intranets
How

Powell Intranet

can enhance the SharePoint modern experience (and save hours of work when building your new intranet)
The

benefits

of using a third party solution like Powell Intranet to build your intranet on SharePoint
Meet your new company intranet
Reimagine your intranet platform and really engage employees with Powell Intranet
The next generation intranet
Improve Internal Communications
Powell Intranet helps employees stay informed and connected thanks to an attractive interface and simplified contributor experience. Employees will never miss important updates again!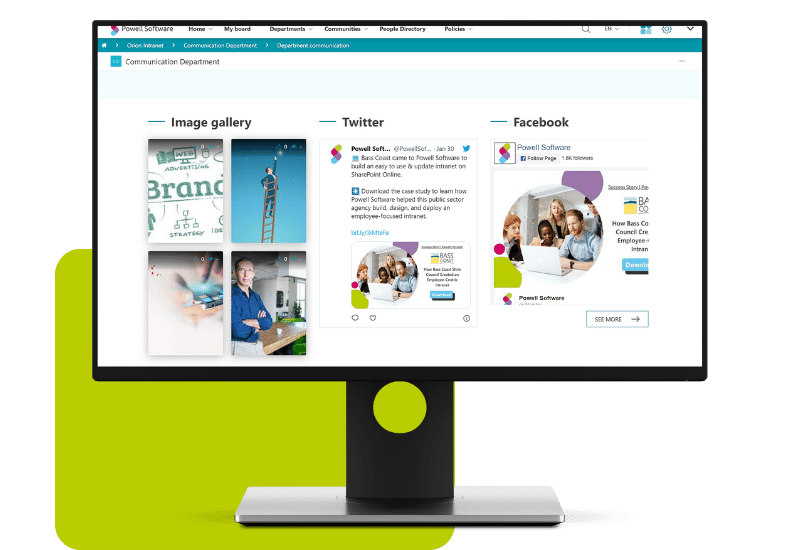 Engage Employees from Anywhere
Our cloud-based solution allows your employees to stay connected and productive from anywhere, making it the perfect solution for companies with remote or hybrid teams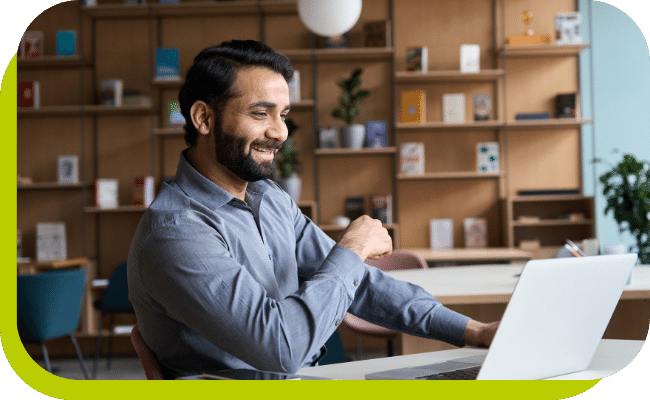 Design an Inclusive Culture
Powell Intranet's features like the ideation hub, employee advocacy, and water fountain help engage employees and foster a culture of inclusivity and collaboration in the digital workplace. Our mobile app ensures field workers feel just as included.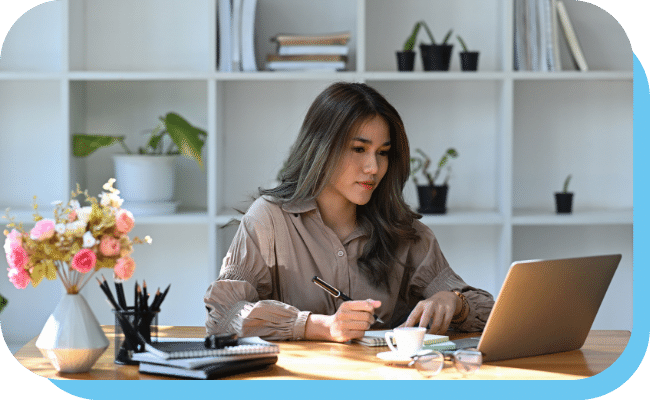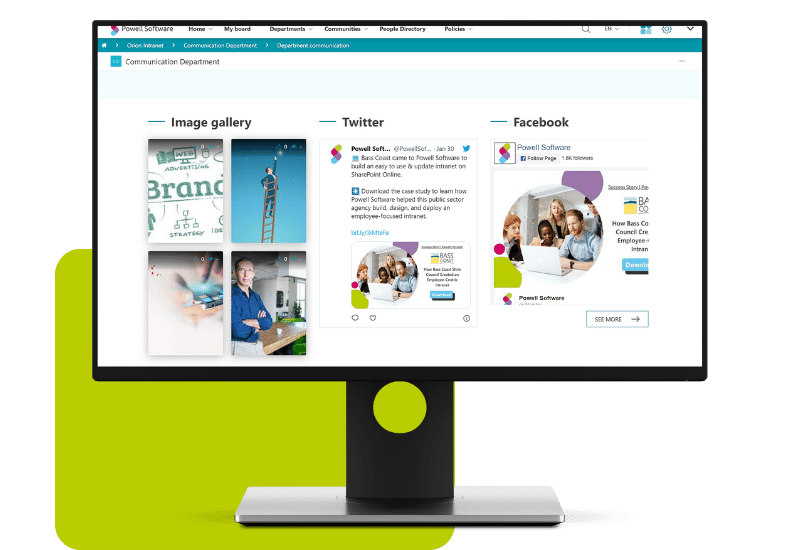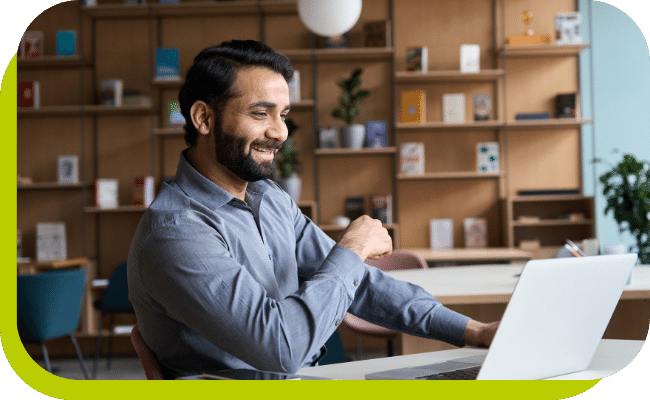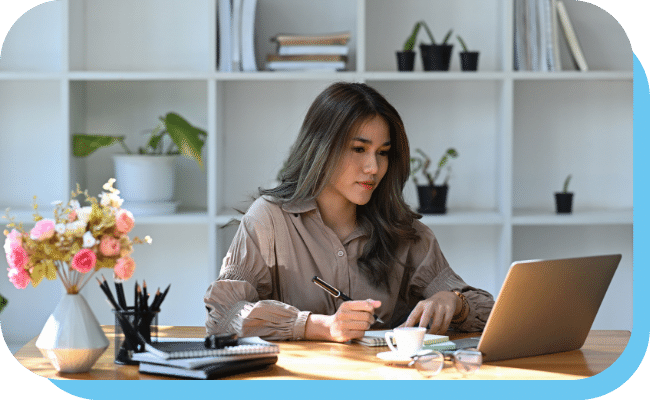 About Powell Intranet
Powell Intranet is a SaaS intranet solution built on SharePoint Online designed to better inform and engage employees. With our award winning, customizable and social intranet, you can supercharge your digital workplace for an exceptional employee experience. Why do our customers choose Powell Intranet? They can achieve 2x greater adoption than traditional intranets, 87% more social interactions and (why IT love us) it takes 87% less time to deploy a site collection.