A guide to providing frontline or field workers with the digital tools they need to stay engaged & connected.
Did you know that? 48% of deskless workers are not digitally empowered!

Unlike their desk-based colleagues, field workers often don't have access to digital communication and collaboration tools, like a company intranet. Why? They may not have a company laptop, Microsoft 365 account or work email address.

That means they lack access to internal news and events, making it harder to feel part of the company culture. Providing a shared space tailored to frontline workers' roles boosts feelings of belonging, helping foster inclusivity and engagement.
When you download the whitepaper, you'll learn:
Who a frontline worker is & the challenges they face

The value of connected frontline workers

How to empower field workers with digital tools

Powell Software digital workplace solutions tailored to employees' roles
Meet your new company intranet
Reimagine your intranet platform and really engage employees with Powell Intranet
The next generation intranet
Improve Internal Communications
Powell Intranet helps employees stay informed and connected thanks to an attractive interface and simplified contributor experience. Employees will never miss important updates again!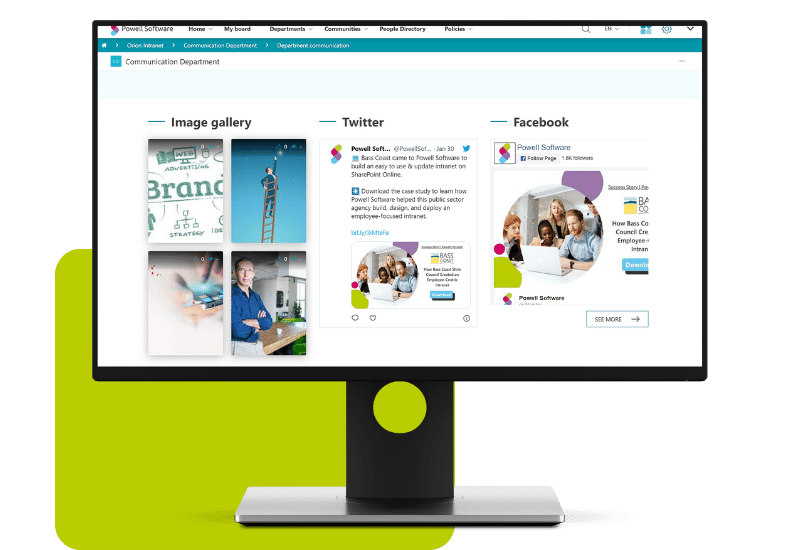 Engage Employees from Anywhere
Our cloud-based solution allows your employees to stay connected and productive from anywhere, making it the perfect solution for companies with remote or hybrid teams.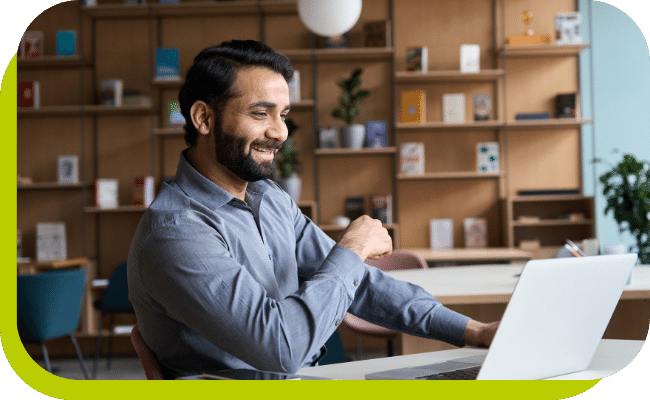 Design an Inclusive Culture
Powell Intranet's features like the ideation hub, employee advocacy, and water fountain help engage employees and foster a culture of inclusivity and collaboration in the digital workplace. Our mobile app ensures field workers feel just as included.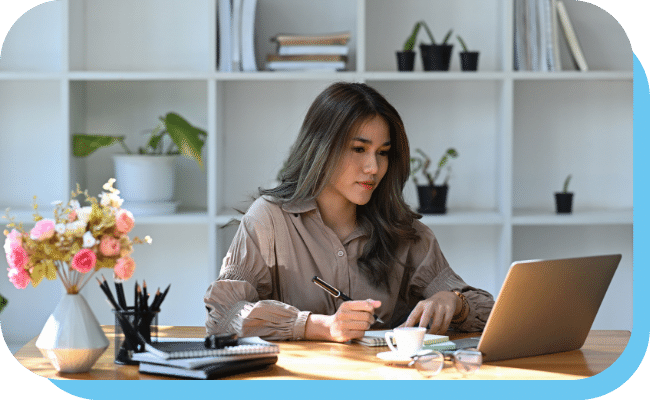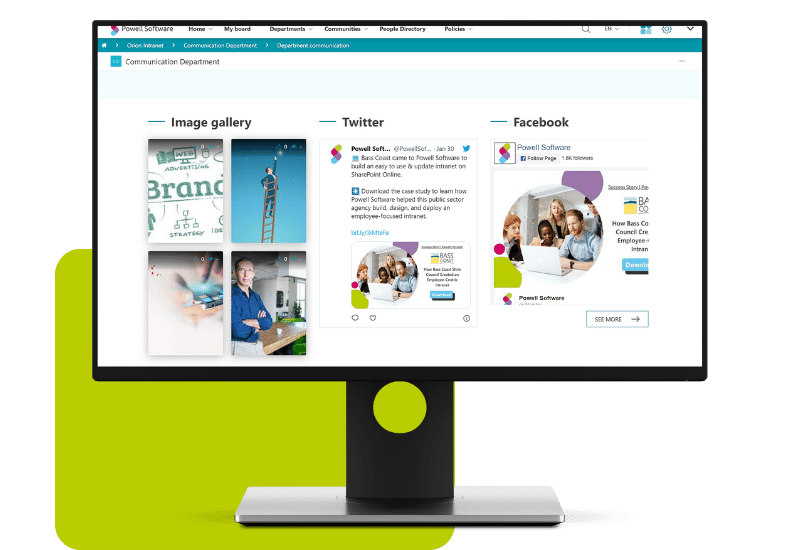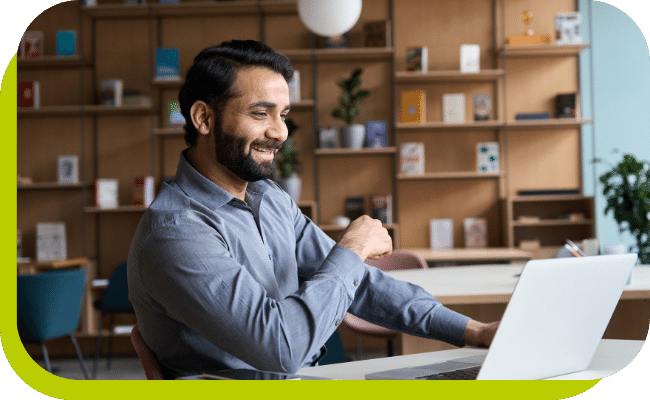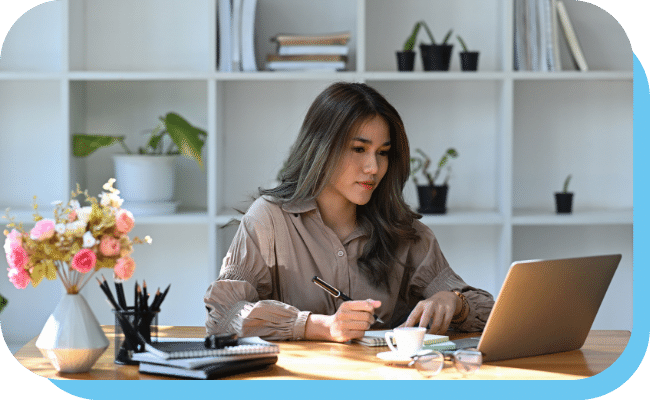 How to Support and Empower Frontline Workers with Digital Tools
Learn how to create an inclusive and engaged workforce