WEBINAR | WATCH ANYTIME
Unveiling the Future of Collaboration with the Virtual Building
Watch the live event back now.
Have you heard about our latest launch? Don't wait any longer. Watch the webinar and discover the Virtual Building.
Uncover an innovative, immersive tool that enhances user experience and supplements your intranet and Teams spaces. The Virtual Building will revolutionize collaboration and engagement, in your hybrid workplace.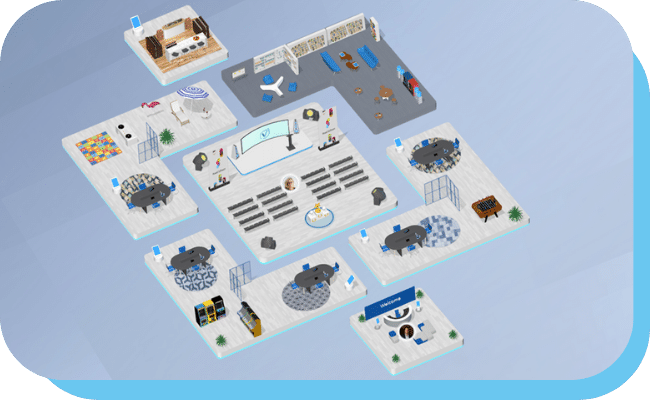 In this webinar, you'll learn:
The challenges of hybrid work and how the Virtual Building addresses them

Customer feedback from those who have tested the newest Powell function
The unique features of the Virtual Building and its use cases

A live demo where you can experience the immersive environment for yourself
Prerequisites for accessing the Virtual Building

We'll also dive into what to expect next from Powell Intranet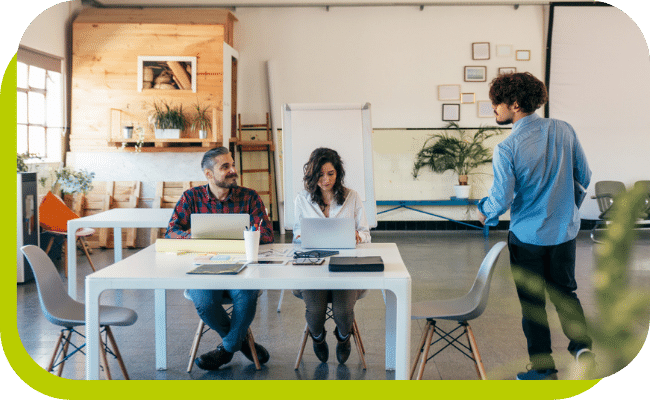 Prisca Nykolyszyn
Group Digital Communications Leader
AVRIL
Tamar Asatiani
Product Marketing Manager
Powell Software
Trusted by 5000+ IT Leaders Around the World
Join us for this on-demand webinar as we explore how AVRIL leveraged the Virtual Building for their remarkable online 40th-anniversary program. Gain exclusive insights from Prisca NYKOLYSZYN as she shares her first-hand experience and the numerous advantages of this groundbreaking tool.
Building upon Prisca's account, Matthieu Silbermann, Chief Product Officer at Powell Software, will guide you through an immersive live demo, showcasing the diverse range of use cases for the Virtual Building. Discover how this innovative solution addresses the unique challenges posed by hybrid work scenarios, fostering collaboration and inclusivity.
Don't miss this opportunity to stay ahead of the curve and revolutionize the way you work and collaborate. Fill out the form to access the recording and join the forefront of the collaboration and digital workspace revolution.